Welcome to Paul's Shoe Repair! We are your Great Falls' friendly cobbler. With more than 40 years of experience, you can trust that we will take care of your items. We have a passion to make your shoes or leather goods come back to life and be put to great use again.
---
We repair any brands big or small. We work on some of the most well-known brands out there such as Bally, Gucci, Cole Haan, Allen Edmonds, Jimmy Choo, Christian Louboutin and many more. We don't just shine shoes, we can waterproof, changes heels, insoles, and few more common repairs below.
Replace full soles
Replace half leather soles
Protective soles
Replace heels

Replace corking
Replace welting or middlesole


Insoles
Recondition and replenish
Shine and polish
Tips
Repair Rips
Orthopedic Shoe Modifications
We can customize orthopedic shoes to your right fit. Just bring in a prescription from your doctor and we will do the rest.
Full Soles

Wedge

Heel Build-up
Leather jackets (cuts, tears) repaired, zippers replaced, cleaned & reconditioned.
Handbag seams, zippers & straps repaired.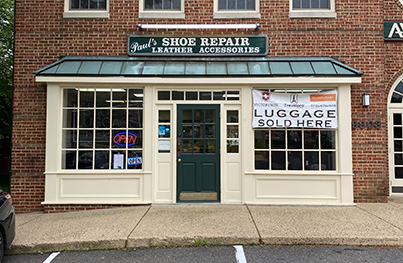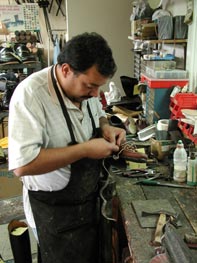 Tumi, Hartmann, Samsonite, and most major brands expertly repaired.

Authorized repair center for Travelpro, Briggs & Riley, and Victorinox.
Maxlite® 5
Crew® 11
Platinum® Elite

---
Briggs & Riley Baseline, @Work, and more!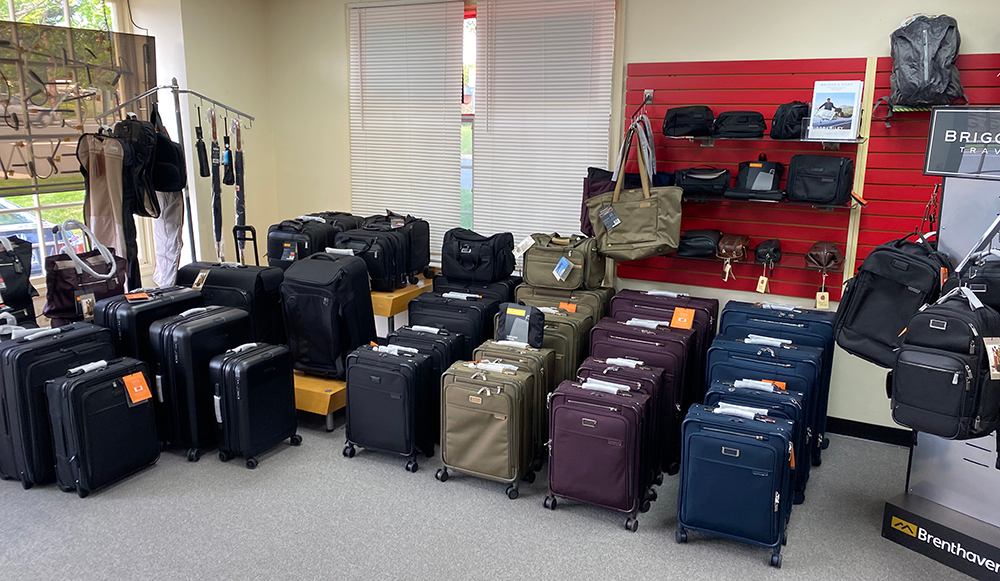 ---
Briefcases, Computer Bags & Tote Bags

Briggs & Riley
Jack Georges
Bosca Accessories
Osgoode Marley




Travel Accessories

Luggage Tags
Adapters
Convertors
International Plugs, etc.

Ladies' and Mens' Wallets
So remember: You do not have to throw away your favorite shoes just because they are a bit worn out... Stop by today and we can make them look like new!

The Great Falls Village Center is located at the corner of Georgetown Pike and Walker Road just 5 minutes from Route 7 between Reston and Sterling VA.
Phone: 703-759-3735
Fax: 703-759-0905